Argus TrueID Czech Republic
What we do
At our core, Argus TrueID is a biometric technology developer, focused on creating systems that streamline business processes through the unique and secure identification of individuals. Our deep industry knowledge and expertise have enabled us to build the 'Biometric Enterprise' – an environment where our clients leverage our TrueID management platform to address a wide range of business issues and challenges. Our solutions are relied upon to streamline business processes anywhere that certainty of identity is required. By placing identity at the centre of their organisations our clients are better able to meet their business objectives as well as providing their employees and customers a safe working environment.
Recent Projects
In a recent project, Argus TrueID was selected to implement an integrated identity management solution for one of Europe's largest retailers. Stock loss (also known as shrinkage) is a significant problem for retailers that directly affects profitability. Managing staff across multiple sites and logistics locations makes this task especially difficult and time-consuming if managed manually.
By implementing a self-serve kiosk for staff, featuring biometric identification, the client was able to ensure the right staff have access to the appropriate areas at all times. In addition, the kiosk communicates with backend systems such as HR and OHS to deliver timely, personalised information directly to the screen. Company-wide announcements, induction and compliance information and roster details can be read and acknowledged by all staff and even contractors.
The solution is expected to dramatically improve loss prevention, saving the retailer millions in addition to streamlining workforce operations. With multilingual capability in our Czech Republic office, Argus is positioned to deliver the solution effectively across Europe.
Let's start a conversation
The technology of identity management and biometrics is developing so fast, it's difficult to know where to start. We simplify the whole process for our clients, it's what we're good at. We solve the business challenges around identity management every day, in fact, that's why Argus exists. We'd love to help you put identity and the centre of your organisation, so let's connect!
Latest news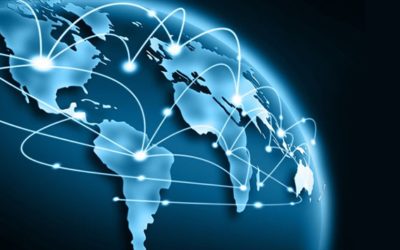 Argus TrueID opens new office in the Czech Republic as part of global expansion plans Argus TrueID, a world leading biometric solutions provider, has grown its international footprint by opening a new office in the Czech Republic, focusing on the Eastern European...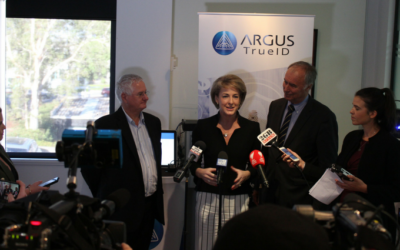 Argus TrueID, the global leader in biometric identity solutions, today hosted Australian Federal Minister for Jobs and Innovation, Michaelia Cash, to showcase how biometric solutions developed at Argus' Sydney headquarters are helping organisations across the world to...