Data Centre Access Management
As more and more physical IT infrastructure moves into the cloud, Data Centres face an increasing challenge to ensure secure access to sensitive areas are audited and maintained. The solution lies in placing trusted identity at the centre of processes, and biometrics is a key part of this conversation.
Argus TrueID has developed a complete identity management system that provides security and integration capabilities to deliver streamlined data centre access management – to server rooms and racks.
Contact us for more information
Business Challenge
Streamlining highly secure processes
By their nature, data centres must operate stringent onboarding and access procedures to ensure the integrity of their customers' data assets. This is time-consuming and creates substantial process work for staff.
Argus Solution
Biometric identity management
By integrating biometric identity management into access procedures, data centres can dramatically improve management of contractors and other visitors while providing enhanced security for clients and their data.
Business Challenge
Controlling access to client-specific infrastructure
With hundreds of data cages to control, managing contractors access to individual server racks is an ongoing challenge. Passive security such as cameras doesn't mitigate the potential for malicious access.
Argus Solution
The Argus TrueID platform can, not only confirm visitor identity, but also verify work orders and provide conditional access to individual racks based on specified timings. This dramatically improves operational efficiency.
Business Challenge
Differentiating your service
The data centre market is growing rapidly and competitive pressures are driving storage costs down. Data centre owners are looking to offer value-added services that provide a point of difference for their prospective clients.
Argus Solution
Enhanced customer experience
Enhanced security, accountability and auditability are key to attracting discerning customers. The Argus TrueID platform offers a centrally Served biometric identity management solution that mitigates the risk of unauthorised access while providing forensic analysis and oversight.
Business Challenge
Keeping data connected
Financial institutions, like any other business, need to ensure interoperability between their data systems. Siloed information creates the need for double entry, disparate data sets and increased the possibility of human error.
Argus Solution
Flexible scalability
The Argus TrueID platform features bidirectional communication with internal, and third party, business systems (i.e. Payroll, building management and other propriety software), through easily customisable protocols. This provides the unique ability to connect relevant data and broadcast to endpoints such as mobile devices, PCs and self-serve kiosks.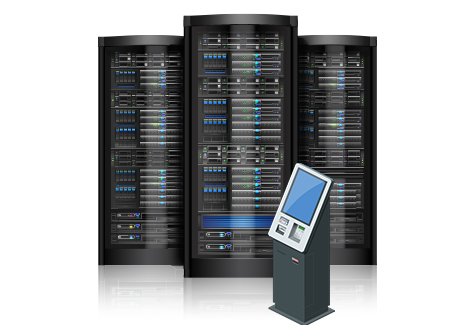 Argus TrueID Rack Management Solution
Argus TrueID Rack Management is a unique, biometrically enabled solution specifically designed to provide centralised monitoring and access control for sensitive data racks.