What we do
At our core, Argus TrueID is a biometric technology developer, focused on creating systems that streamline business processes through the unique and secure identification of individuals. Our deep industry knowledge and expertise have enabled us to build the 'Biometric Enterprise' – an environment where our clients leverage our TrueID management platform to address a wide range of business issues and challenges. Our solutions are relied upon to streamline business processes anywhere that certainty of identity is required. By placing identity at the centre of their organisations our clients are better able to meet their business objectives as well as providing their employees and customers with a safe working environment.
Recent Projects
In a recent project, Argus TrueID was selected to provide an integrated identity management solution for one of NSW's largest correctional facility. We have been successful in implementing our solution to correctional services for over 15 years. Our solution can be leveraged to address a range of operational and security challenges throughout the offender lifecycle, such as secure access, visitor management, sensitive asset management, secure credentials, prisoner movement and staff time and attendance reporting.
Throughout the journey, we manage and streamline a variety of operations using biometric identification as the starting point. Biometric information captured at the time of arrest is utilised throughout the offender's journey from; arrest and court, incarceration to parole with reporting and audit trail available and linked to the individual's biometric profile.
The solution is expected to dramatically streamline correctional operations while providing high security and audit trail.
Let's start a conversation
The technology of identity management and biometrics is developing so fast, it's difficult to know where to start. We simplify the whole process for our clients, it's what we're good at. We solve the business challenges around identity management every day, in fact, that's why Argus exists. We'd love to help you put identity and the centre of your organisation, so let's connect!
Download our Company Profile
Argus TrueID develops a range of biometric identity management solutions that improve any business process where certainty of identity is required. Download here.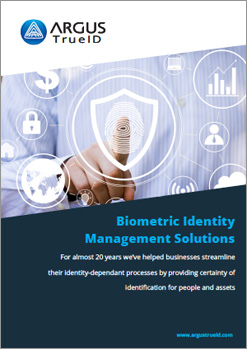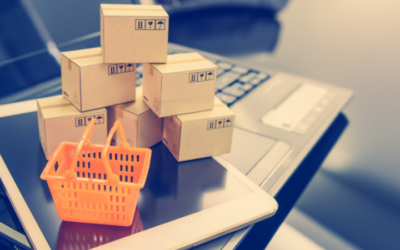 Recently, the sales team at Argus True ID attended the Retail Risk 2019 event in Melbourne, Australia. As the retail industry moves into another challenging year, we speak with our ANZ Sales Director, Blair Crawford, on the key themes discussed at the event, as well...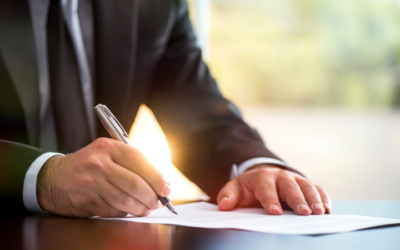 Argus TrueID, a world leading biometric solutions provider, has acquired fellow Australian biometrics developer, Biometric Identity Systems. The acquisition is part of Argus' larger mergers and acquisition strategy, both here in Australia and overseas. Argus TrueID...