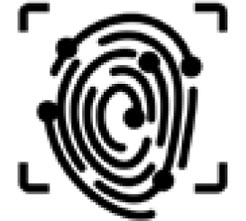 The benefits of voice identification
Voice Identification
Voice recognition works by analysing over 100 physical and behavioural factors to produce a unique voiceprint for each individual. These factors include pronunciation, emphasis, speech speed and accents, and also physical characteristics such as vocal tract, mouth and nasal passages.
Voice identification occurs in two forms: It can be passive, where a user's speech is matched to a previously recorded voiceprint. Or it can be active, where callers are asked to recite a predetermined passphrase and their voice matched to the voiceprint saved in a database.
Vocal capture:
A voiceprint is created by reducing each spoken word to segments composed of several dominant frequencies, that are then segmented by tones captured in a digital format. Those tones collectively identify the speaker's unique voice print which becomes their unique vocal pattern.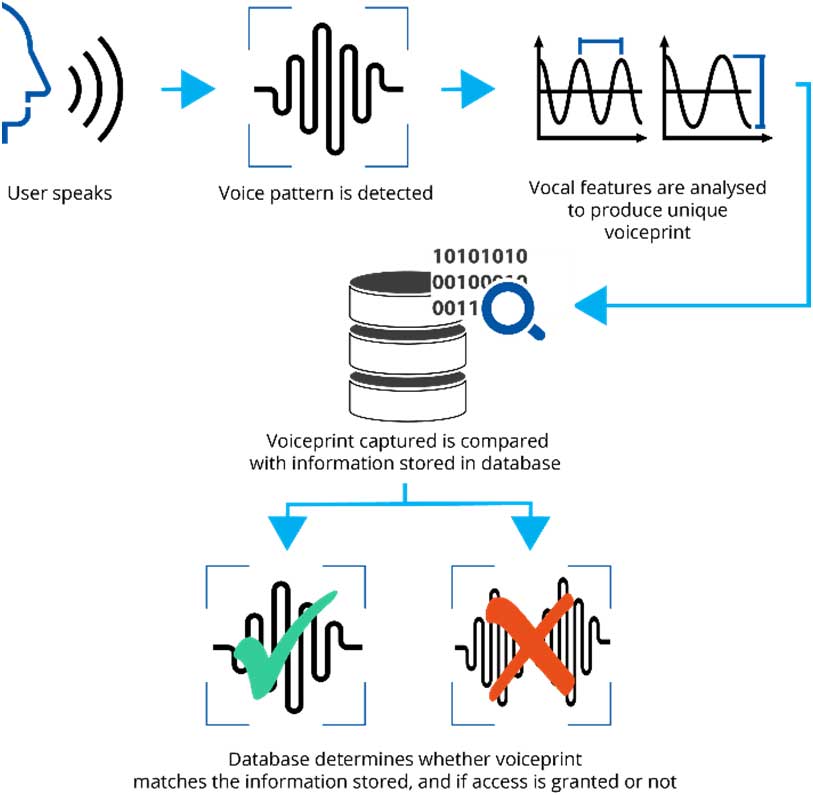 Business applications
Voice identification has common business uses within contact centres, visitor management and in consumer applications for access.
Industry solutions
Voice recognition systems are typically utilised in contact centres where there is no other method for physical authentication. However, it can be used across a wide range of industries such as;
Benefits summary
Accessibility
Voice recognition is a method of security that can be accessed by almost everyone. It provides those with visual impairments the same level of security as those without. Similarly, technologies that require physical interaction may prove difficult for users with certain disabilities, but due to voice recognition being the analysis of vocal patterns, this can remove a physical barrier that other methods of technology may carry.
Contactless & non-invasive
The contactless nature of this modality is unobtrusive and hygienic compared to touch-based systems, and thus brings a higher level of comfort and acceptance to users of the technology.
Cost-effective
With no specific biometric hardware required, it is widely-recognised as one of the most cost-effective solutions when you need certainty of identity due to its ability to be used with simple hardware such as a microphone.
Let's start a conversation
Deciding which biometric modality to use can be confusing. But remember, the technology is only a small part of a successful solution. We focus on your business challenges first, to determine what solution will work best for your environment. In fact, that's why Argus exists. We'd love to help you put identity at the centre of your organisation, so let's connect!