What we do
At our core, Argus TrueID is a biometric technology developer, focused on creating systems that streamline business processes through the unique and secure identification of individuals. Our deep industry knowledge and expertise has enabled us to build the 'Biometric Enterprise' – an environment where our clients leverage our TrueID management platform to address a wide range of business issues and challenges.
LEARN MORE
The trusted biometric solution provider
Our technology is trusted by the largest Government agencies and Tier 1 Corporates in Australia. They rely on our management platforms to protect their resources, provide secure access and mitigate risk.
Our solutions process millions of transactions flawlessly everyday, enabling us to streamline business processes for our clients across the globe.
The Argus Partner Program
Whether you're a consultant or integrator, Argus TrueID have a range of partner programs available.
CONTACT US FOR MORE DETAILS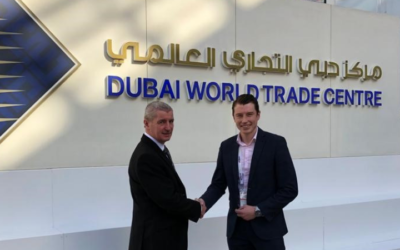 This week marked the official signing of new partner, Pointer Security to the Argus TrueID Partner Program, whilst at the world's leading trade fair for security, InterSec Dubai 2019. Pointer Directors Sandy Rowan and Alex Castles met with Richard McClellan, Argus...
Some of Our Clients